The only video dating app
#Pitchyourfriend
Send your pitch link to friends and add their video endorsing you to your dating profile.
Trust the vibe
Video reduces scammers, builds trust and fosters more meaningful connections.
Personal Dating Brand Guide
Get high-quality videos for your dating app profile with captions and suggested prompts.
Pitch Your Friend Date Night
A double date night where you pitch your friend to other singles.
App Features
Feature Highlights
- 20+ video text prompts in video to support you in expressing yourself
- Display only one video until you match for more privacy
- An authentic badge when the in-app camera is used for safer dating
- A limit of three chats to encourage intentional dating
- Dating content creators and matchmakers to support your dating journey
December 27, 2022
Press - Our Story
I'm a single dad. I've used multiple dating apps and am exhausted from swiping. Around 50 million Americans also use multiple dating apps. I wanted to know if anyone else felt the same or had a similar experience as me.In 2021, I made a survey and a Calendly link and bombarded everyone on my Facebook and LinkedIn. I also hit the pavement and went to cafes to talk to people. When I wasn't working on my day job or single parenting, I spoke with everyone I could. After a few months and lots of conversations, I had no voice and wound up with a spreadsheet of data and lots of experiences. It turns out that I'm not the only one who: was using multiple dating apps, was exhausted from swiping, and wasn't getting results. It's not surprising, since dating apps are hyper-individualized and provide a low-resolution view of a person. Not to mention, social bonds are necessary when considering potential partners. One year later, heartstring-authentic video dating was born with our unique pitch your friend feature.Social bonds are the crucial missing ingredient when considering a potential match. Our Pitch Your Friend feature invites friends to endorse friends in their dating profile. Nobody knows you better than your friends.Our vision is to create a dating culture built on authentic human expression. No more flashy or valueless dating apps that aren't solving dater's problems. No more profits over promises.I'd love for you to try heartstring and our pitch your friend feature. Let us know what you think.Thank you,LMP, CEO of Heartstring Dating
Inquiries: hello@getheartstring.com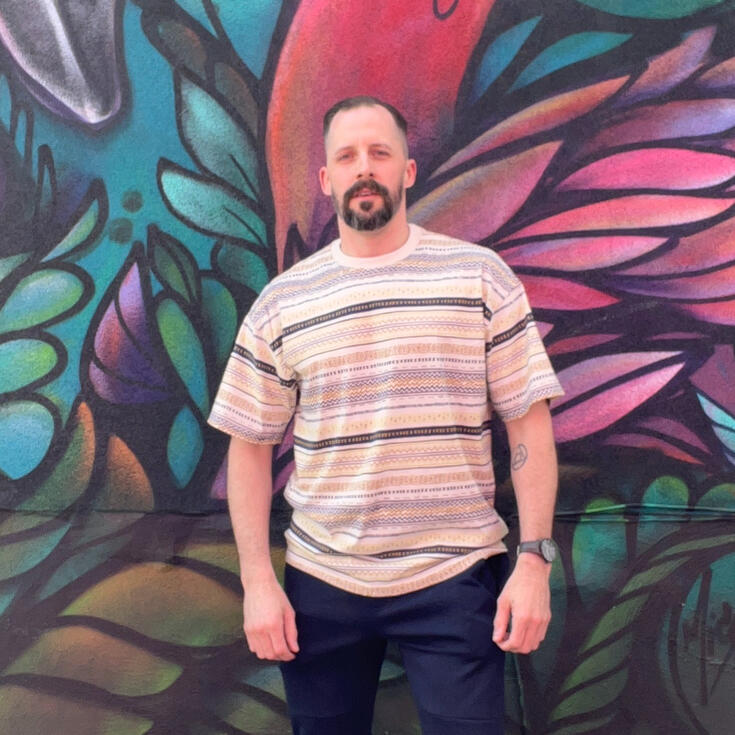 December 27, 2022
Community Guidelines & Safety
Heartstring Community Guidelines and SafetyWelcome to heartstring community guidelines and safety. Intentional and authentic dating is at the core of heartstring. We ask that you have decency and always treat fellow heartstring members with respect. When you use heartstring you agree to Privacy Policy & Terms of Service. We suggest you review our community guidelines and safety tips below to ensure a safer dating experience for all, however you're the best judge of your own safety and our community guidelines and safety tips are not intended to substitute for your own judgment. We encourage all users to report anyone who does not follow our community guidelines and safety or terms of service and privacy policy. We're always improving how we do things at heartstring so get in contact if you have questions, comments or feedback. Thank you.Safety
How we work to ensure your safetyWe are continually improving our user experience to ensure the safest possible environment. Part of our approach is to maximize visibility of who someone is with video. Some of the features we use at this time to ensure security are:- A user can only log-in with a federated identity (Apple or Google)
- A user requires two factor authentication (2FA) with a verified phone number
- Users are encouraged to uploaded videos only
- Users are encouraged to have friends endorse them in video
- Community reporting feature
- An authentic badge appears on users content when the in-app camera is used for videos
- Dedicated heartstring team to respond promptly to inquiries can be reached: hello@getheartstring.com or through instagram@heartstringdatingWe use a combination security, community reporting and a team to monitor and review accounts and messages for content that indicates breaches of our guidelines and our terms of service and privacy policy. If you don't follow these guidelines or our terms of service and privacy policy, you'll receive a warning (unless our team decides to block or restrict access without warning at our discretion and/or remove content deemed in violation of our guidelines and terms of service and privacy policy). If you ignore this warning, you risk losing your account. These guidelines and our terms of service and privacy policy are designed to make heartstring a friendly and safe place for all of our users.How you can stay safe on Heartstring- Protect your finances and never send money or financial information
- Protect your personal information and never give out personal details such as banking information, social security, address or phone number
- Report any behavior that violates our terms of service and privacy policy this includes:
- Spam - requests for money, solicitation of products or services
- Fake or fraudulent profiles including, impersonation or no content of the person in their heartstring profile at all
- Inappropriate behavior such as nudity, racism or abuse
- Minors on heartstringTips for video dating to ensure the best experience for all members- Ensure that you have 1 video of yourself in your heartstring profile at all times that shows you otherwise, your content might be reported and removed. Part of the video dating experience is to show other daters who you really so they can trust that you say you are who you are.
- Only send your pitch your friend link to people you trust that can vouch for you. This is your personal link and a video created using this link will appear in your profile. You can delete it at anytime.Should you have questions, comments or concerns please contact the heartstring team: hello@getheartstring.comIf something has happened to you or you are in immediate danger please call: 911Help, support or resourcesCanada
Mental health crisis line
Assaulted women's helpline
Canadian Human Trafficking HotlineUnited States
Public Data Check
National Domestic Violence Hotline
Rape, Abuse and Incest National Hotline
Planned ParenthoodHave questions? Get in contact: hello@getheartstring.com
January 18 2023
Privacy Policy & Terms of Service
BY USING THE HEARTSTRING'S MOBILE APPLICATION (THE "APP") AND WEBSITE (COLLECTIVELY THE "SITES") AND OR BY CLICKING TO ACCEPT THE TERMS AND CONDITIONS, YOU ACCEPT AND AGREE TO BE BOUND AND COMPLY WITH THESE TERMS AND CONDITIONS AND OUR PRIVACY POLICY, FOUND AT heartstringapp.com}, INCORPORATED HEREIN BY REFERENCE. IF YOU DO NOT AGREE TO THESE TERMS AND CONDITIONS OR THE PRIVACY POLICY, YOU MUST NOT ACCESS OR USE THE WEBSITE OR HEARTSTRING APP.Subscription Users
For Users subscribing for services for a term (the "Initial Term"), the terms of your subscription will automatically renew for additional periods at your Initial Term's most current rates unless you cancel your subscription in accordance with the Cancellation section below.Sites Legal Terms and Conditions of UseAcceptance of the Sites Terms and Conditions of UseThese Sites terms and conditions of use for {getheartstring.com and heartstring app} constitute a legal agreement and are entered into by and between you ("you," "your," a "user") and Heartstring Life Inc. (the "Company," "we," "us," "our"). The following terms and conditions, together with any documents and/or additional terms they expressly incorporate by reference (collectively, these "Terms and Conditions" or this "Agreement"), govern your access to and use, including any content, functionality, and services offered on or through {getheartstring.com and heartstring app.com} (the "Site"), including any text, images, video, audio or other multimedia content, software or other information or material submitted to, subsisting on or accessible from the Site (the "Content").These Terms and Conditions may also be supplemented or replaced by additional terms (hereafter referred to as "Additional Terms") relating to specific Content, goods or services made available or supplied by us using the Site. Additional Terms will be made available on relevant pages of the Site and will be accessible by you for review or acceptance before you place an order or request a service. Additional Terms shall prevail to the extent that there is any conflict or inconsistency with any other of these terms.By using our Sites, you represent and warrant that you are at least 18 years old, the legal age of majority under applicable law to form a binding contract with the Company, meet all of the foregoing eligibility requirements and are legally permitted to use the Sites by the laws of your home country. If you do not meet all of these requirements, you must not access or use the Sites.Our Services. The Heartstring Services consists of the following, without limitation: a video Service for single people looking for romantic relationships and any other additional services currently offered, or which will be offered in the future by or on behalf of Heartstring. We may offer new services and revise any of the Services, at its sole discretion, and these Terms will apply to all additional services or revised Services. We also reserve the right to cease offering any of the Services.Account registration, cancellation, and monitoring.Registration. You can create an Account by authenticating using your AppleID or Google Account details. In the event you choose to use your AppleID or Google Account login details, you allow us to access, display and use certain information from your AppleID or Google Account (e.g. profile pictures, relationship status, location and information about your [social media] friends). For additional information on the type of information we use and how we use it, please check out our {https://getheartstring.com/#websiteterms}.Cancellation. You can cancel your subscription and/or delete your Account at any time by going to the [settings] page when you are logged in and by clicking on the "Delete Account" link. Your Account will be immediately deleted but there will be processing time for your Content (as defined below) to be completely removed from the Sites. Your Account information will be handled in accordance with our {https://heartstringapp.com/#websiteterms}. In the event you delete your Account and try to create a new Account within the cancellation/deletion period (within the first 30 days from deactivation) using the same credentials, we will re-activate your Account for you.Monitoring your Account. We review accounts and messages for content breaching these Terms and Conditions. We reserve the right at our sole discretion to terminate, suspend any Account, restrict access to our Sites, or make use of any operational, technological, legal or other means available to enforce these Terms (including without limitation, blocking specific IP addresses), at any time without liability and without the need to give you prior notice. Without limiting the above, we expressly reserve the right to terminate or suspend your Account without notice (1) for violating these terms, (2) due to your conduct on the Sites, or your conduct with other users of the Sites (including your "offline" conduct), if we, in our sole discretion, determine your conduct was inappropriate or improper per the provisions of section 6 of these Terms , (3) if we or our affiliates, in our or their sole discretion, determine your conduct on other apps operated by our affiliates was inappropriate or improper, or (4) for any reasons whatsoever that we determine, in our sole discretion, justifies termination. If your Account is terminated or suspended, you agree you will not receive a refund for any paid service or features you have already been charged for. In addition, you may not access, tamper with, or use non-public areas of the Sites or our systems. Certain portions of the Sites may not be accessible if you have not registered for an Account.Modifications to the Terms and Conditions and to the SitesWe reserve the right to revise and update these Terms and Conditions from time to time at our sole and absolute discretion. Any and all such modifications are effective immediately upon posting and apply to all access to and continued use of the Sites. You agree to periodically review the terms and conditions in order to be aware of any such modifications and your continued use shall be your acceptance of these.The information and material on our Sites, and the Sites may be changed, withdrawn or terminated at any time in our sole discretion without notice. We will not be liable if for any reason all or any part of the Sites are restricted to users or unavailable at any time or for any period.Types of ContentUser Content.You must comply with these Terms as updated from time to time. As your Content is unique, you are responsible and liable for your Content and will indemnify, defend, release, and hold us harmless from any claims made in connection with your Content.You are not to display any of your personal contact or banking information on your individual profile page whether in relation to you or to any other person (examples of such information includes names, home addresses or postcodes, telephone numbers, email addresses, URLs, credit/debit card or other banking details). If you chose to reveal any personal information to other users whether by email or otherwise, you do so at your own risk.As the Sites constitutes a public community, your Content will be visible to other Users of the Sites all around the world instantly. We request you ensure you are comfortable sharing your Content before it is posted to our Sites. As such, you agree that your Content may be viewed by other users and any person visiting, participating in or who is sent a link to the App (for example individuals who receive a link to a User's profile or shared content from other Heartstring Users). By uploading your Content on Heartstring, you represent and warrant to us that you have all necessary rights and licences to do so, and automatically grant us a non-exclusive, royalty free, perpetual, worldwide licence to use your Content in any way (including, without limitation, editing, copying, modifying, adapting, translating, reformatting, creating derivative works from, incorporating into other works, advertising, distributing and otherwise making available to the general public such Content, whether in whole or in part and in any format or medium currently known or developed in the future).We may assign and/or sub-license the above licence to our affiliates and successors without your consent.We do not have any obligation to store your Content. If your Content is important to you, you should make a copy.Member Content.Other members of Heartstring will also share content via the App. Member Content belongs to the user who posted the content and is stored on our servers and displayed via the App at the direction of the user providing the Member Content.You do not have any rights in relation to other Users' Member Content, and you may only use other Heartstring users' personal information to the extent that your use of it matches Heartstring's purpose of allowing people to meet one another. You may not use other users' information for commercial purposes, to spam, to harass, stalk or to make unlawful threats. We reserve the right to terminate your Account if you misuse other users' information.Member Content is subject to these terms and conditions and the Canadian Copyright Act. If you have a complaint about Member Content, please refer to our Copyright Act section below.Our Content.
The Content on Heartstring belongs to the Company, Heartstring Life Inc. Any other text, content, graphics, user interfaces, trademarks, logos, sounds, artwork, and other intellectual property appearing on Heartstring are owned, controlled or licensed by us and are protected by copyright, trademark and other intellectual property law rights. All right, title and interest in and to our Content remains with us at all times.We grant you a non-exclusive, limited, personal, non-transferable, revocable, license to access and use Our Content, without the right to sublicense, under the following conditions:you shall not use, sell, modify, or distribute Our Content except as permitted by the functionality of the App;you shall not use our name in metatags, keywords and/or hidden text;you shall not create derivative works from Our Content or commercially exploit our Content, in whole or in part, in any way; andyou shall use our Content for lawful purposes only.No Obligation to Pre-Screen Content. Since Heartstring is an online community, we generally try to avoid getting in the way and therefore don't assume any obligation to pre-screen any of Your Content or any Member Content. However, there may be times where we need to step in, and we reserve the right to review, pre-screen, refuse and/or remove any Member Content and your Content, including content exchanged between users in direct messages.Privacy PolicyAll use of the Sites, and all data, personal information, and other data that are contained on the Sites or subsequently submitted to the Sites shall be governed by the Company's Privacy Policy, which can be found below.The Privacy Policy is deemed to be incorporated into these Terms and Conditions, and your acceptance of these Terms and Conditions is deemed to include acceptance of the Privacy Policy.AccessibilityWe seek to make our Sites as accessible as possible. If you have any problems accessing our Sites or the content contained on them, please contact us at {hello@getheartstring.com}.Restrictions on UseAs a condition of your access and use you agree that you may use the Sites only for lawful purposes and in accordance with these Terms and Conditions, and you further agree and covenant:
Your account is personal. you are not allowed to use another person's Account or to share your Account with any other person without permission;Not to use the Sites for any purpose that is unlawful under applicable laws, including without limitation, privacy laws, intellectual property laws, anti-spam law and other regulatory requirements or prohibited by these terms and conditions;To use your real name on your profile;To use the services in an adequate and respectable manner.Not to act in an unlawful or inadequate manner including being dishonest, abusive or discriminatory;Not misrepresent your identity, your current or previous positions, qualifications or affiliations with a person or entity;Not to disclose information that you do not have the consent to disclose;Not stalk or harass any other user of the App;Not to create or operate a pyramid scheme, fraud or other similar practice;Not post any Content that contains language or imagery which could be deemed offensive or is likely to harass, upset, embarrass, alarm or annoy any other person (including for example and without limitation, language that could be deemed discriminatory towards an individual's race, color, ethnicity, national origin, religion, disability, sexual orientation, gender expression, gender identity or physical appearance);Not Post and/or share any Content that is obscene, pornographic, violent or otherwise may offend human dignity (including for example and without limitation, language that could be deemed discriminatory towards an individual's race, colour, ethnicity, national origin, religion, disability, sexual orientation, gender expression, gender identity or physical appearance);Not post and/or share any Content that is abusive, insulting or threatening, discriminatory or which promotes or encourages racism, sexism, hatred or bigotry (including for example and without limitation, language that could be deemed discriminatory towards an individual's race, colour, ethnicity, national origin, religion, disability, sexual orientation, gender expression, gender identity or physical appearance);Not post and/or share any Content that encourages any illegal activity including, without limitation, terrorism, inciting racial hatred or the submission of which in itself constitutes committing a criminal offence;Not post and/ or share any Content that is defamatory or libellous;Not to post and/or share any Content that relates to commercial activities (including, without limitation, sales, competitions and advertising, links to other websites or premium line telephone numbers);Not to represent or suggest that we endorse any other business, product or service unless we have separately agreed to do so in writing;Not post and/or share any Content that involves the transmission of "junk" mail or "spam";Not harvest or otherwise collect or store any information (including personally identifiable information) about other Users of the Sites, including e-mail addresses, electronic addresses, phone numbers, names, photos, videos and so on without the express consent of such Users;Not to post and/or share any Content that contains any spyware, adware, viruses, corrupt files, worm programs or other malicious code designed to interrupt, damage or limit the functionality of or disrupt any software, hardware, telecommunications, networks, servers or other equipment, Trojan horse, worms, logic bombs, material that is malicious or technologically harmful or any other material designed to damage, interfere with, wrongly intercept or expropriate any data or personal information whether from Heartstring or otherwise;Not to post and/or share any Content that circumvents, violates, or breaches the security of the Sites including without limitation: (a) accessing content and data that is not intended for you; (b) attempting to breach or breaching the security and/or authentication measures in an unauthorized manner; (c) restrict disrupt or disable service to users, hosts, servers or networks; (d) illicitly reproducing TCP/IP packet header; (e) disrupting network services and otherwise disrupting Sites owner's ability to monitor the Sites; (f) use any robot, spider, or other automatic device, process, or means to access the Sites for any purpose, including monitoring or copying any of the material on the Sites; (g) attack the Sites via a denial-of-service attack, distributed denial-of-service attack, flooding, mailbombing or crashing; and (h) otherwise attempt to interfere with the pro
Not to reverse engineer, decompile, copy, modify, distribute, transmit, license, sublicense, display, revise, perform, transfer, sell or otherwise make available to any third party or otherwise publish, deep-link, create derivative works from or exploit in any way the Sites or its Content except as permitted by us under these Terms or as expressly provided under applicable laws and/or under any Additional Terms;Not to post and/or share any Content itself, or the posting of which, infringes any third party's rights (including, without limitation, intellectual property rights and privacy rights);Not to post and/or share any Content that shows another person which was created or distributed without that person's consent;Not to post and/ or share any Content that is harmful to minors (under 18 years old);Not to post and/ or share any Content that impersonates any other person, including falsely stating your name; andYou are solely responsible for all costs and expenses you may incur in relation to your use of our Sites and shall be solely responsible for keeping your password and other account details confidential.We reserve the right to prevent or suspend your access to the Sites if you do not comply with any part of these terms and conditions or any applicable laws.We have zero-tolerance for User's misbehaviors on our Sites. You can report any abuse, harassment, discrimination or complaint about Member Content by contacting us and outlining your complaint. You can also report Users directly from a profile or in a chat by clicking the 'Block & Report' link. We reserve the right to investigate any possible violations of these Terms, and we may, in our sole discretion, immediately terminate any User's right to use of the App without prior notice, as set out in these Terms.We do not have any control of the things our Users say or do, so you are solely responsible for your interactions with other Users of the App.We do not conduct criminal background checks on our Users. We also do not inquire into the backgrounds of our Users or attempt to verify the statements of our Users. We make no representations or warranties as to the conduct of any Users or their Compatibility with any current or future Users. Heartstring reserves the right to conduct any criminal background check or other screenings (such as sex offender registration searches) at any time and to use available public records for any purpose.You agree to, and hereby do, release Heartstring and its successors from any claims, demands, losses, damages, rights, and actions of any kind, including personal injuries, death and property damage, that either directly or indirectly arises from your interactions with or conduct of other Users of the App. The foregoing release does not apply to any claims, demands, or any losses, damages, rights and actions of any kind, including personal injuries, death or property damage for any unconscionable commercial practice by Heartstring or for such party's fraud, deception, false, promise, misrepresentation or concealment, suppression or omission of any material fact in connection with the App.Scraping or replicating any part of the App without our prior consent is expressly prohibited. This includes by any means (automated or otherwise) other than through our currently available, published interfaces - unless you have been specifically allowed to do so in a separate agreement with us.Account Setup and SecurityAccess to the Sites and downloading of the App will require user registration and will require you to use an account with a user id and password (an "Account"). It is a condition of your use of the Site that all the information you provide on the Site and in registering your Account is correct, current, and complete. You agree to update such information on your Account as necessary to keep it accurate, current and complete, including with regard to payment information.Users are required to ensure that all persons who access the Sites through a user's internet connection are aware of these Terms and Conditions and comply with them. Users are responsible for any security breaches or performance issues relating to accessing the Site.Your registration of an Account and any submissions you make to the Sites through any functionality such as applications, social media, e-mail, message boards, personal or interest group web pages, profiles, forums, bulletin boards and other such functions (collectively, "Interactive Functions") constitutes your consent to all actions we take with respect to such information consistent with our Privacy Policy.Any user name, password, or any other piece of information chosen by you or provided to you as part of our security procedures, must be treated as confidential, and you must not disclose it to any other person or entity. You must exercise caution when accessing your Account from a public or shared computer so that others are not able to view or record your password or other personal information. You understand and agree that should you be provided an Account, your Account is personal to you and you agree not to provide any other person with access to this Site or portions of it using your user name, password, or other security information. You agree to notify us immediately of any unauthorized access to or use of your user name or password or any other breach of security. You also agree to ensure that you logout from your Account at the end of each session. You are responsible for any password misuse or any unauthorized access.We reserve the right at any time and from time to time, to disable or terminate your Account, any user name, password, or other identifier, whether chosen by you or provided by us, in our sole discretion for any or no reason, including any violation of any provision of these Terms and Conditions.You additionally agree that you shall not harvest or otherwise collect or store any information (including personally identifiable information) about other users of the Site or customers of the Company, including e-mail addresses, electronic addresses, phone numbers, names, photos, and so on without the express consent of such users.Persons under the age of majority (under 18 years old) are prohibited from registering an Account with the Company, any Account that is discovered to have been created or used by a minor shall be promptly suspended and deleted by the Company.Orders, Prices, and Payment TermsIn order to purchase any products or services through our Sites you will be required to supply certain information applicable to your purchase, including payment, billing, contact, and other information. This information shall be subject to our Privacy Policy. All information that you provide to us or our third party payment processor must be accurate, current and complete. YOU REPRESENT AND WARRANT THAT YOU HAVE THE LEGAL RIGHT TO USE ANY CREDIT CARDS OR OTHER PAYMENT MEANS USED TO INITIATE ANY TRANSACTION.You agree to pay all charges incurred by you or any Users of your Account and credit card (or other applicable payment mechanism) at the prices in effect when such charges are incurred. You will also be responsible for paying any applicable taxes relating to your purchases. Verification of information applicable to a purchase may be required prior to our acceptance of any order. The price of the product or service will be the price indicated on the order pages when you placed your order.The Company and the Sites use [Third-Party Payment Processor] as the third-party service provider for payment services (e.g., card acceptance, merchant settlement, and related services). By agreeing to purchase any products or services through our Sites, you agree to be bound by [Third-Party Payment Processor]'s Privacy Policy, which can be found at [hyperlink], and hereby consent and authorize us and [Third-Party Payment Processor] to share any information and payment instructions you provide with payment provider(s) to the minimum extent required to complete your transactions. All information that you provide to us or our third party payment processors must be accurate, current and complete.By purchasing any products or services through our Sites you further agree and authorize us to, from time to time, and to the maximum extent permitted by law: (i) submit a transaction using the card information provided, (ii) if necessary, obtain updates from card issuers for cards provided to us, (iii) if necessary (and applicable) bill your mobile carrier or others via a mobile application if you authorize us to do so; and (iv) communicate with you about your account and/or subscription via email, text message, push notification or other means. You understand that your payment information and any related personal information that you provide will be treated in accordance with our Privacy Policy.When you place an order, we will confirm your address by sending an email to the email address you provided when you placed your order. Your placement of an order through our Sites are an offer to purchase the products and/or services ordered and we may accept your order by processing your payment and shipping the products or making available your purchased services. Your receipt of an electronic or other form of order confirmation does not signify our acceptance of your order, nor does it constitute confirmation of our offer to sell. For any reason, we may decline to accept your order or any part of your order. No order will be considered accepted by the Company until the product(s) has been shipped or service(s) made available. If some of products in your order are temporarily out of stock, we will ship the available products only and notify you of any products that cannot be fulfilled. If we decline to accept your order, we will attempt to notify you at the email address you provided. We further reserve the right any time after receipt of your order, without prior notice to you, to supply less than the quantity you ordered of any item. We may require additional verifications or information before accepting any order.Shipping or delivery of products or services will be available as noted on the relevant portions of the Sites, and may be altered or removed at any time at our absolute discretion.Descriptions, images, references, features, content, specifications, products, prices, and availability of any products or services are subject to change without notice. The inclusion of any products or services on the Site at a particular time does not imply or warrant that these products or services will be available at any time. It is your responsibility to ascertain and obey all applicable local, provincial, federal, and international laws (including minimum age requirements) in regard to the acquisition of any product or service purchase through the Sites. By placing an order, you represent that the products or services ordered will be used only in a lawful manner. We reserve the right, with or without prior notice, to limit the available quantity of or discontinue any product or service; to honor or impose conditions on the honoring of, any coupon, coupon code, promotional code, or other similar promotions; to bar any user from making any or all purchases; and to refuse to provide any user with any product or service.All prices, discounts and promotions posted on our Sites are subject to change without notice. The price charged for a product or service will be the price advertised on our Sites at the time the order is placed, subject to the terms of any promotions or discounts that may be applicable. The price charged will be clearly stated in your order confirmation email. Price increases will only apply to orders for Products placed after the time of the increase. Posted prices do not include taxes or charges for shipping and handling. All such taxes and charges will be added to your total price and will be itemized in your shopping cart and in your order confirmation email. We strive to display accurate price information; however, we may, on occasion, make inadvertent typographical errors, inaccuracies or omissions related to pricing and availability. We reserve the right to correct any errors, inaccuracies or omissions at any time and to cancel any orders arising from such occurrences.Terms of payment are within our sole discretion and, unless otherwise agreed by us in writing, payment must be received by us before our acceptance of an order for Products and/or Services.You represent and warrant that: (i) the payment processing information you supply to us is true, correct and complete, (ii) you are duly authorized to use such credit card for the purchase, (iii) charges incurred by you will be honoured by the payment processor and your credit card company as may be applicable, and (iv) you will pay charges incurred by you at the posted prices, including shipping and handling charges and all applicable taxes, if any, regardless of the amount quoted on our Sites at the time of your order.Subscriptions and Renewals. We may offer some services as automatically-renewable subscriptions like for example a one-week subscription, one-month subscription, or three-month subscription ("Membership Services"). IN THE EVENT YOU PURCHASE AN AUTOMATICALLY RENEWABLE SUBSCRIPTION, SUCH A SUBSCRIPTION WILL AUTOMATICALLY RENEW AT THE END OF ITS TERM UNLESS YOU CANCEL IT. If you wish to avoid the charges for a renewed subscription, you must cancel your subscription as provided in the below section 8.12 prior to the end of your Initial Term. Deleting your account or deleting the application from your device will not amount to the cancellation of your subscription. In addition, you will be notified of any changes in the Membership Services to which you are subscribed to and provided an opportunity to cancel it. In the event Heartstring changes the subscription pricing and you do not cancel your subscription, you agree that you will be charged at Heartstring's then-current pricing subscription.Cancelling Subscriptions. If you purchased a subscription directly through Heartstring, you may change or cancel your Payment Method via the payment settings option in your Account. However, if you purchased your subscription through a Third Party Store, such as the Apple App Store or the Google Play Store you will need to access your account with that Third Party Store and follow their instructions to change or cancel your subscription. If you cancel your subscription, you may use your subscription until the end of the period your last paid for, but (i) you will not (except as set forth in the subsection entitled "Refunds" below) be eligible for a prorated refund, (ii) your subscription will not be renewed when that period expires and (iii) you will then no longer be able to use the Member Services or In-App Purchases enabled by your subscription.Free Trials. If you sign up for a free trial and do not cancel, your trial will convert into a paid subscription and your Payment Method will be charged at the then-current price for such subscription. Once your free trial converts to a paid subscription, your paid subscription will continue to automatically renew at the end of each period, and your Payment Method will be charged, until you cancel. To avoid charges for a new subscription period, you must cancel before the end of the then-current subscription period or free trial period as described above. Deleting your account or deleting the application from your device does not cancel your free trial.Refunds. All charges for purchases are non-refundable, there are no refunds or credits for partially used periods. You may cancel your subscription, without penalty or obligation, at any time prior to midnight of the third business day following the date you subscribed. Refunds may be requested upon cancellation of your subscription. If you registered your Account through a Third Party you will have to request your refund to that service provider in your account settings. For purchases made through Heartstring, you can contact [hello@getheartstrin.com] with your order number (which can be found in your order confirmation email). You can also mail or deliver a signed and dated notice stating that you are cancelling your subscription.
Please ensure you include in your request your address or mobile number associated with your account with your order number. This request shall be sent to: [Address].Taxes. Any payments made in connection with the Member Services or other Products featured on our Sites may be subject to Sales taxes. If Heartstring has a legal obligation to collect a Sales Tax from you in accordance with these Terms, Heartstring will collect such Sales Taxes in addition to the Payment of your Member services or products.Ownership, Use, and Intellectual Property RightsOur Sites and all intellectual property rights in our Sites including without limitation any Content, features, and functionality, including, but not limited to, all information, software, code, text, displays, graphics, photographs, video, audio, design, presentation, selection, and arrangement, are owned by us and/or our licensors. We and our licensors reserve all our intellectual property rights which include without limitation all copyright, trade-marks, domain names, design rights, database rights, patents and all other intellectual property rights of any kind, whether registered or unregistered anywhere in the world.Nothing in these terms and conditions grants you any rights in the Sites other than as necessary to enable you to access the Sites. You agree not to adjust, to try to circumvent, or delete any intellectual property notices contained on the Site and any digital rights or other security technology embedded or contained within any Sites Content.The Company name, brand, and all related names, logos, product and service names, designs, images and slogans are trademarks of the Company or its affiliates or licensors. You must not use such marks without the prior written permission of the Company. Other names, logos, product and service names, designs, images and slogans mentioned or which appear on our Sites are the trademarks of their respective owners. Use of any such property, except as expressly authorized, shall constitute a violation of the rights of the property owner and may be a violation of federal or other laws and could subject the violator to legal action.You may only use our Sites for your personal and non-commercial use. You shall not directly or indirectly reproduce, compile for an internal database, distribute, modify, create derivative works of, publicly display, publicly perform, republish, download, store, or transmit any of the material on our Sites, in any form or medium whatsoever except:your computer and browser may temporarily store or cache copies of materials being accessed and viewed;
a reasonable number of copies for personal use only may be printed keeping any proprietary notices thereon, which may only be used for non-commercial and lawful personal use and not for further reproduction, publication, or distribution of any kind on any medium whatsoever; and
in the event social media Sites [INSERT LINK TO THE SOCIAL MEDIA FEATURES, if need to specify] are linked to certain Content on our Sites, you may take such actions as our Sites and such third-party social media Sites permit.Users are not permitted to modify copies of any materials from our Sites nor delete or alter any copyright, trade-mark, or other proprietary rights notices from copies of materials from our Sites. You must not access or use for any commercial purposes any part of the Sites or any services or materials available through the Sites.If you print off, copy or download any part of our Sites in breach of these Terms and Conditions, your right to use the Sites will cease immediately and you must, at our option, return or destroy any copies of the materials you have made. You have no right, title, or interest in or to the Sites or to any content on the Sites, and all rights not expressly granted are reserved by the Company. Any use of the Sites not expressly permitted by these Terms and Conditions is a breach of these Terms and Conditions and may infringe or violate copyright, trade-mark, and other intellectual property or other proprietary laws.Submitting Information to the SiteThe following content standards apply to any and all content, material, and information a user submits, posts, publishes, displays, or transmits (collectively, "submit") to the sites, to other Users or other persons (collectively, "User Submissions") and any and all Interactive Functions. Any and all User Submissions must comply with all applicable federal, provincial, local, and international laws, regulations and terms of service.Without limiting the foregoing, you warrant and agree that your use of the Sites and any User Submissions shall not:In any manner violate any applicable federal, provincial, local, or international law or regulation including, without limitation, any laws regarding the export of data or software, patent, trade-mark, trade secret, copyright, or other intellectual property, legal rights (including the rights of publicity and privacy of others) or contain any material that could give rise to any civil or criminal liability under applicable laws or regulations or that otherwise may be in conflict with these Terms and Conditions and our Privacy Policy;In any manner violate the terms of use of any third-party Site that is linked to the Sites, including but not limited to, any third-party social media Sites;Include or contain any material that is exploitive, obscene, harmful, threatening, abusive, harassing, hateful, defamatory, sexually explicit or pornographic, violent, inflammatory, or discriminatory based on race, sex, religion, nationality, disability, sexual orientation, or age or other such legally prohibited ground or be otherwise objectionable, such determination to be made in Company's sole discretion;Involve stalking, attempting to exploit or harm any individual (including minors) in any way by exposing them to inappropriate content or otherwise or ask for personal information as prohibited under applicable laws, regulations or code;Involve, provide or contribute any false, inaccurate or misleading information;Impersonate or attempt to impersonate the Company, a Company employee, another user, or any other person or entity (including, without limitation, by using email addresses, or screen names associated with any of the foregoing);Transmit, or procure the sending of, any advertisements or promotions [without our prior written consent], sales, or encourage any other commercial activities, including, without limitation, any "spam", "junk mail", "chain letter", contests, sweepstakes and other sales promotions, barter, or advertising or any other similar solicitation;Encourage any other conduct that restricts or inhibits anyone's use or enjoyment of the Sites, or which, as determined by us, may harm the Company or users of the Site or expose them to liability;Cause annoyance, inconvenience, or needless anxiety or be likely to upset, embarrass, or alarm any other person;Promote any illegal activity, or advocate, promote, or assist any unlawful act;Give the impression that they originate from or are endorsed by us or any other person or entity, if this is not the case;Include sending, knowingly receiving, uploading, downloading, using, or reusing any material that does not comply with the User Submissions and Sites Content Standards, found at [INSERT LINK TO USER SUBMISSION AND SITE CONTENT STANDARDS].The Sites are not a secure means of communication and any information you supply to us may not be guaranteed to remain confidential. For that reason, you should not submit or send to us any privileged materials, patentable ideas or patent applications, advertising or marketing suggestions, prototypes or any information, written or oral, which you regard as confidential or commercially sensitive or valuable (hereafter referred to as "Unwanted Submissions"). While we value your feedback, you agree not to submit any Unwanted Submissions.None of the User Submissions or Unwanted Submissions (collectively "Submissions") you submit to the Sites will be subject to any confidentiality by the Company and it shall not be liable for any use and/or disclosure of such submissions.By providing any Submissions to the Sites, you grant us and our affiliates and service providers, and each of their and our respective licensees, successors, and assigns the right to a world-wide, royalty free, perpetual, irrevocable, non-exclusive license to use, reproduce, modify, perform, display, distribute, and otherwise disclose to third parties any such material for any purpose and according to your account settings and/or incorporate such material into any form, medium or technology throughout the world without compensation to you. You further waive any moral rights or other rights of authorship as a condition of submitting any Submissions.By submitting the Submissions you declare and warrant that you own or have the necessary rights to submit the Submissions and have the right to grant the license hereof to us and our affiliates and service providers, and each of their and our respective licensees, successors, and assigns to the Submissions and comply with these Terms and Conditions. You represent and warrant that all Submissions comply with applicable laws and regulations and the Submissions and Site Content Standards set out in these Terms and Conditions.You understand and agree that you, not the Company nor Company's parent, subsidiaries, affiliates nor their respective directors, officers, employees, agents, service providers, contractors, licensors, suppliers or successors, are fully responsible for any Submissions you submit or contribute, and you are fully responsible and legally liable, including to any third party, for such content and its accuracy. We are not responsible or legally liable to any third party for the content or accuracy of any Submissions submitted by you or any other user of the Site.Monitoring and EnforcementCompany has the right, without provision of notice to:Remove or refuse to post on the Site any User Submissions for any or no reason in our sole discretion;At all times, take such actions with respect to any User Submission deemed necessary or appropriate in our sole discretion, including, without limitation, for violating the Sites and User Submissions and Site Content Standards or Terms and Conditions;Take appropriate legal action, including, without limitation, referral to law enforcement or regulatory authority, or notifying the harmed party of any illegal or unauthorized use of the Site. Without limiting the foregoing, we have the right to fully cooperate with any law enforcement authorities or court order requesting or directing us to disclose the identity or other information of anyone posting any materials on or through the Site; andTerminate or suspend your access to all or part of the Site for any or no reason, including, without limitation, any violation of these Terms and Conditions.YOU WAIVE AND HOLD HARMLESS THE COMPANY AND ITS PARENT, SUBSIDIARIES, AFFILIATES, AND THEIR RESPECTIVE DIRECTORS, OFFICERS, EMPLOYEES, AGENTS, SERVICE PROVIDERS, CONTRACTORS, LICENSORS, LICENSEES, SUPPLIERS AND SUCCESSORS FROM ANY AND ALL CLAIMS RESULTING FROM ANY ACTION TAKEN BY THE COMPANY AND ANY OF THE FOREGOING PARTIES RELATING TO ANY, INVESTIGATIONS BY EITHER THE COMPANY OR SUCH PARTIES OR BY LAW ENFORCEMENT AUTHORITIES.We cannot ensure prompt removal of objectionable material after it has been posted and we have no liability for any action or inaction regarding transmissions, communications, or content provided by any user or third party, subject to applicable laws.Accuracy of Information and Availability of the SitesThe content on our Sites is provided for general information purposes only. It is not intended to amount to advice on which you should rely. You must obtain more specific or professional advice before taking, or refraining from, any action or inaction on the basis of the content on our Sites.While we use reasonable efforts to include accurate and up-to-date information on the Sites, we do not represent, warrant or promise (whether expressly or by implication) that any Content is or remains available, accurate, complete and up to date, free from bugs, errors or omissions or fit or suitable for any purpose. Any reliance you may place on the information on our Sites is at your own risk and we may suspend or terminate operation of the Sites at any time at our sole discretion. Nothing in these terms and conditions shall operate to prejudice any mandatory statutory requirement or your statutory rights. Content on the Site is provided for your general information purposes only and to inform you about us and our products and news, features, services and other websites, which may be of interest. It does not constitute technical, financial or legal advice or any other type of advice and should not be relied on for any purpose.While we make commercially reasonable efforts to ensure that the Site is available, we do not represent, warrant, or guarantee in any way the Sites' continued availability at all times, uninterrupted use, or consistency of information.The information and material on our Sites, and the Sites, may be changed, withdrawn or terminated at any time in our sole discretion without notice. We will not be liable if, for any reason, all or any part of the Sites are restricted to users or unavailable at any time or for any period.Hyperlinks and Third Party SitesThe Sites may include content provided by third parties, including from other users and third-party licensors. All statements and/or opinions expressed in any such third-party content, other than the content provided by the Company, are solely the opinions and the responsibility of the person or entity providing those materials. Such materials do not necessarily reflect the opinion of the Company. Neither the Company nor its parent, subsidiaries, affiliates, and their respective directors, officers, employees, agents, service providers, contractors, licensors, licensees, suppliers or successors have any responsibility or liability whatsoever to you, or any third party, for the content or accuracy of any third-party materials. Your use of a third party site may be governed by the terms and conditions of that third party site.For your convenience, our Sites may provide links or pointers to third party sites. We make no representations about any other websites that may be accessed from this Website. If you choose to access any such sites, you do so at your own risk. We have no control over the contents of any such third party sites, and accept no responsibility for such sites or for any loss or damage that may arise from your use of them. You are subject to any terms and conditions of such third party sites.Such links to third party sites from our Sites, may include links to certain social media features that enable you to link or transmit on your own or using certain third party websites, certain limited content from our Sites. You may only use these features when they are provided by us and solely with respect to the content identified. Such features and links to third party sites are subject to any additional terms and conditions as we or the third party may provide.You may link to our homepage, provided you do so in a way that is fair and legal and does not damage our reputation or take advantage of it. You must not establish a link in such a way as to suggest any form of association, approval or endorsement on our part where none exists. Our Sites must not be framed on any other site, nor may you create a link to any part of our Sites other than the homepage. We reserve the right to withdraw linking permission without notice. The website in which you are linking must comply in all respects with the Terms and Conditions. You agree to cooperate or immediately comply with our directions to stop any unauthorized framing or linking.Online PurchasesAll orders, purchases or transactions for the sale of goods or services made using this Site are subject to the terms and conditions of sale as posted in these Terms , which may be updated from time to time in our absolute discretion and without further notice to you (the "Terms of Purchase").
Personalized Offers and Web/App AnalyticsWe also automatically collect information when you visit our Sites in order to customize your experience. For example, we collect information about what site referred you to our website, your browser type, operating system type and version, language, and your Internet Protocol ("IP") address. We also collect information about how you browse through our Sites, including logging the pages you visit and the amount of time you spend on certain pages. We use this information for a number of technical purposes to ensure that our pages load correctly in your browser, as well as to personalize our offers to you. We also use this information to improve our website. For example:we use IP addresses to correct pages for your geographical location;we log the frequency of visits to certain pages on our Sites and how visitors navigate through our Sites in order to detect problems, improve our Sites and learn about what products and services are of interest to our customers;we use information about products that you have clicked on to make suggestions about other products or subscription services that you might be interested in viewing; andwe track whether certain types of promotional e-mails were opened by you and whether you sought information about a particular product or service in order to make inferences about other products and services you might be interested in.Your Ad Choices: Interest-Based AdvertisingOur Sites use small pixel files (small images) and cookies (small text files) to keep track of your browser so that you will be recognized when you visit other websites where our third-party ad management providers may show you advertisements from us based on your visit to our Sites. Some of these advertisements may be customized to particular products and services that you viewed or they may be based on inferences about products and services that you might be interested in. This is called "interest-based advertising".These pixel files and cookies are generally valid for a limited number of days (usually no more than 90 days) and are provided by our ad management providers. We require our ad management providers to participate in the Digital Advertising Alliance of Canada's Ad Choices Program. Click here [https://youradchoices.ca/] to visit the Digital Advertising Alliance of Canada's Your Ad Choices website where you can find out more information about digital advertising and how you can opt-out of interest-based advertising.Please note that if you opt-out of interest-based advertising you may still see advertisements from us on other websites. However, they will not be customized based on your browsing history on our Sites. In addition, we will continue to customize our offers of products and services to you when you are on our Sites unless you block cookies from our Sites. If you block cookies on our Sites, certain functions, such as the "shopping cart" will not function properly because our Sites must recognize you as you move through the checkout process.Regarding Children and MinorsOur Sites and the services offered on our Sites are directed towards individuals that are the age of majority in Canada (18 years old or older) or their applicable jurisdiction, whichever is greater. We will not knowingly collect personal information about minors.We do not allow minors (persons who are under the age of majority in their place of residence) to create accounts, make purchases or enter contests or promotions.Do We Disclose Your Personal Information to Others?We may share your personal information with our service providers that help us with our business operations. For example, we may share information about your identity with our corporate sponsors that provide discounts and services based on membership. We share information with service providers who provide us with marketing and promotional services. We require our service providers to keep your personal information secure. We also evaluate the privacy practices of all the service providers we use. By the same token, all the service providers we work with must agree to protect your Personal Information with at least the same level of protection that we do. In addition, our service providers may not use or disclose personal information for any purpose other than providing the services on our behalf unless we or they have obtained your consent.We may transfer any information we have about you in connection with a merger or sale (including transfers made as part of insolvency or bankruptcy proceedings) involving all or part of our business or as part of a corporate reorganization or stock sale or other change in corporate control.We may also disclose your personal information if it is necessary for us to collect a debt from you or where we have reason to believe that it is relevant to the investigation or decision to investigate a breach of the laws of Canada, a province or territory of Canada, or a foreign jurisdiction, and we are legally permitted to do so.Law Enforcement RequestsWe will disclose personal information without your knowledge or consent if we receive an order, subpoena, warrant or other legal requirement issued by a court, tribunal, regulator or other person with jurisdiction to compel disclosure of your personal information. If we receive a request from a police officer or other law enforcement agency for access to your personal information in the course of an actual or potential investigation, our policy is to require the police officer or law enforcement agency to obtain an order, subpoena or warrant, unless the information is urgently required to prevent serious bodily injury or serious damage to personal property.Storage Outside of CanadaYour personal information may be used or stored by us or our service providers outside of Canada. We require that our service providers safeguard your personal information. However, if your personal information is used or stored outside of Canada, it will also be subject to the laws of the country in which it is used or stored and may be accessible by law enforcement agencies in that country.Preference CentreIf you register for an account, you will have the option to choose what marketing and promotional e-mails and communications you receive from us. You can also store information such as your home and shipping address and credit card information in order to make future purchases faster. You will also be able to review your order history, past product reviews and track shipments.You can modify your information by logging into your account and making the requested changes.You may also choose "delete my account" and we will remove your account information from active use. Any product or service reviews will be listed as from a "former user".If you do not re-activate your account within 30 days, we will permanently delete your account after 18 months of non-use. Please note that we still maintain information that you provided to us for audit purposes or to comply with our legal obligations.How Do You Access and Modify Your Personal Information or Make a Complaint?If you have an account, log in to access and to modify the personal information stored with your account. If you have questions or concerns about other personal information collected by us and would like assistance accessing that information, please contact our Chief Privacy Officer at {hello@getheartstring.com}.How Do We Protect Your Personal Information?We take administrative, technical and physical measures to safeguard your personal information against unauthorized access, unauthorized disclosure, theft and misuse. This includes limiting access of employees to, and the use of, your personal information through the use of passwords and graduated levels of clearance. We do not publish all of our security measures online because this may reduce their effectiveness. We take physical precautions to ensure that the computer servers on which your personal information is stored and archived are secure and that access to such servers is protected. We educate our employees with respect to their obligations to protect your personal information and we require our affiliates and any third-party service providers to take comparable steps to ensure the protection of any of your personal information that is shared with them.Although we take precautions against possible breaches of our security systems, no company can fully eliminate the risks of unauthorized access to your personal information and no website is completely secure. We cannot guarantee that unauthorized access, hacking, data loss or breaches of our security systems will never occur. Accordingly, you should not transmit personal information to us using our Sites if you consider that information to be sensitive, or legally privileged.Links to Third-Party Websites, Apps and Social Network Plug-InsYou may be able to access third-party websites through links available on our Sites. You may also connect to social networks such as Facebook, Twitter, and LinkedIn. These links are provided for your convenience. We do not have any control over those third-party Sites, and we do not provide any guarantee that the privacy practices of the hosts of those Sites meet our standards. Your use of such third-party Sites is at your own risk and will be governed by the privacy policies of those Sites and not by this Privacy Notice. Do not transmit personal information using those websites without reading the privacy policies governing those websites.You may create links between our Site and social media sites. If you do so, we may be able to publish updates about our products and services to your social network account through the links that you establish. You may terminate those links at any time by modifying your social network account.If you are logged into a social media site when visiting our page or App, your visit to our Sites will be personalized based on your social media profile.You may change the way social media sites and our Sites interact by modifying your privacy settings in your social media account. You can also log-out of your social media account before visiting our Sites. For more information, please refer to your social media site's privacy policy, which governs your use of these social plug-in features.Updates and Notification of Change to this Privacy PolicyIf there is any material change in our Privacy Policy the revised statement will be posted on our Sites. Regardless of any changes we make to our Privacy Policy we will only use your personal information in accordance with the version of the Privacy Policy in place at the time you provided your information, unless you later give your express consent for us to do otherwise.Notice to Persons Outside of CanadaThis Privacy Notice is governed by the laws of Canada and the Province of Ontario. By submitting personal information to us, you understand that your personal information will be subject to the laws of Canada and Ontario.[August 7 2021]
Cookie PolicyIntroduction
In addition to any information that you choose to submit to us, we or selected third parties may use a variety of technologies that store or access information already stored on your personal computer, laptop, tablet, smartphone, or other electronic device whenever you visit or interact with our Sites.The Information Collection Technologies
A few of the methods that may be used to store or access information already stored on your device include the following (and in the future other technology and methods may be developed and applied):Cookies -- a cookie is a text file placed on a device when a user visits a site. Cookies can be temporary (e.g., session) or permanent (e.g., persistent). They can also be first party (e.g., placed by us) or third party (e.g., placed by a third party advertiser or advertisements server);
Flash cookies -- a Flash cookie (or locally shared object) is a data file placed on your device via the Adobe Flash plug-in that may be built-in to or downloaded by you to your device. This can operate across all your browsers;
HTML5 -- HTML5 cookies can be programmed through HTML5 local storage and do not require a plug-in; and
ETag or entity tag-- an opaque identifier assigned by a web server to a specific version of a resource found at a URL that acts as a form of device identifier.Information About Why We Use These Technologies
We use the technologies above in order to deliver, measure, and improve our Sites in several ways, including:
Authentication and Security
to log you into your Account;
to protect your security;
to let you to view content with limited distribution; and
to help us detect and fight spam, abuse, and other activities that violate these Terms and Conditions.
For example, these technologies help authenticate your login information and prevent unauthorized parties from accessing your account. They also let us show you appropriate content through our services.
Preferences
to remember information about your browser and your preferences;
For example, cookies help us remember your preferred language or the country that you are in. We can then provide you with content in your preferred language without having to ask you each time you visit the website.
Analytics and Research
To help us improve and understand how people use our services; and
to review the functionality of individual pages.
For example, we may optimize and improve your experience by using cookies to see how you interact with our services, such as when and how often you use them and what links you click on. We may use Google Analytics to assist us with this.
Personalized Content
To customize our services with more relevant content.
For example, local storage tells us your seniority in the legal profession, and allow us to suggest events and educational sessions that are more appropriate to your field and experience.
Advertising
To help us deliver ads, measure their performance, and make them more relevant to you based on criteria like your preferences and visits to our ad partners' websites.
For example, third parties use cookies and pixels to personalize ads and measure their performance. This helps advertisers provide high-quality ads and content that might be more interesting to you.Third-Party Collection of Information
We have provided you with information above about the types of third party information storage or gathering techniques on our website. This information does not apply to applications, technologies, or sites that are owned and/or operated by other parties (such as app developers, third party advertisers or third party ad servers), even if they use our technology to store or collect data. This includes third parties that embed our technology in their apps or advertisements to facilitate download tracking or advertisement serving.
We work with third parties to ensure that you are provided with the necessary information and are provided with the opportunity to make your choice. The relevant third party's terms of use, privacy policy, permissions, notices, and choices should be reviewed regarding their collection, storage, and sharing practices since they may be different from ours.Your Consent and Your Right to Refuse the Use of Information Collection Technologies
We obtain your consent to our information collection technologies by providing you with transparent information in our Privacy Policy and providing you with the opportunity to make your choice. You may review our full Privacy Policy here: {https://getheartstring.com/#websiteterms}. You have the right to object to the use of information collection technologies.
Regular cookies may generally be disabled or removed by tools that are available as part of most commercial browsers, and in some but not all instances can be blocked in the future by selecting certain settings. Each browser you use will need to be set separately and different browsers offer different functionality and options in this regard. These tools may not be effective with regard to Flash cookies or HTML5 cookies.
Additional terms and conditions may be applicable to parts or features of our Sites and are hereby incorporated by reference into these Terms and Conditions.By ordering a product or product design on the Sites you agree to these Terms and Conditions, and you further agree to any terms of use, conditions, or policies set out by PayPal or any other payment processor that you may use to complete the transaction on our Sites.Notifications; Location-based features. We may provide you with emails, text messages, push notifications, alerts and other messages related to the App and/or the Heartstring services, such as enhancements, offers, products, events, and other promotions. After downloading the App, you will be asked to accept or deny push notifications/alerts. If you deny, you will not receive any push notifications/alerts. If you accept, push notifications/alerts will be automatically sent to you. If you no longer wish to receive push notifications/alerts from the App, you may opt out by changing your notification settings on your mobile device. With respect to other types of messaging or communications, such as emails, text messages, etc., you can unsubscribe or opt out by either following the specific instructions included in such communications, or by emailing us with your request at [hello@getheartstring.com]. The App may allow access to or make available opportunities for you to view certain content and receive other products, services and/or other materials based on your location. To make these opportunities available to you, the App will determine your location using one or more reference points, such as GPS, Bluetooth and/or software within your mobile device. If you have set your mobile device to disable GPS, Bluetooth or other location determining software or do not authorise the App to access your location data, you will not be able to access such location-specific content, products, services and materials. For more about how the App uses and retains your information, please read our {https://getheartstring.com/#websiteterms}.Geographic RestrictionsThe owner of the Sites is based in the Province of Ontario in Canada. We provide our Sites for use only by persons located in Canada. Our Sites are not currently intended for use in any jurisdiction where its use is not permitted. If you access the site from outside Canada you do so at your own risk and you are responsible for compliance with local laws of your jurisdiction.Privacy and CookiesBy submitting your personal information and using our Sites, you consent to the collection, use, reproduction, hosting, transmission and disclosure of any such user content submissions in compliance with our Privacy Policy, found at {https://getheartstring.com/#websiteterms}, as we deem necessary for use of the Site and provision of services.By using our Sites you are consenting to the use of cookies which allow a server to recall previous requests or registration and/or IP addresses to analyze Sites use patterns. You can set your browser to notify you before you receive a cookie, giving you the chance to decide whether to accept it. You can also set your browser to turn off cookies. If you do, however, some areas of the Sites may not function adequately. For more information on this automated information gathering practices, see {Cookies_Link}.Warranties and DisclaimersYou understand and agree that your use of our Sites, our Content, Member Content and any services or items found or attained through the Sites are at your own risk.You agree that your use of the Sites is on an "as is" and "as available" basis. As stated above, except as otherwise expressly required by applicable laws, we make no representations, warranties, conditions, or other terms whether express or implied in relation to the provision of the Sites, or any Content on the Sites, including without limitation as to completeness, accuracy, currency, quality, or fitness for a particular purpose. Without limiting the foregoing, we do not guarantee the compatibility of any matches.Neither the company nor its parent, subsidiaries, affiliates or their respective directors, officers, employees, agents, service providers, contractors, licensors, licensees, suppliers or successors make any warranty, representation or endorsement with respect to the completeness, security, reliability, suitability, accuracy, currency or availability of the site or its contents. Without limiting the foregoing, neither the company nor its parent, subsidiaries, affiliates or their respective directors, officers, employees, agents, service providers, contractors, licensors, licensees, suppliers or successors represent or warrant that the site, its content, or any services or items found or attained through the site will be accurate, reliable, error-free, or uninterrupted, that defects will be corrected, that our site or the server that makes it available are free of viruses or other harmful components.We cannot and do not guarantee or warrant that files or data available for downloading from the internet or the sites will be free of viruses or other destructive code. You are solely and entirely responsible for your use of the sites and your computer, mobile device, internet and data security. To the fullest extent provided by law, we will not be liable for any loss or damage caused by denial-of-service attack, distributed denial-of-service attack, overloading, flooding, mailbombing or crashing, viruses, trojan horses, worms, logic bombs, or other technologically harmful material that may infect your computer equipment, computer programs, data, or other proprietary material due to your use of the site or any services or items found or attained through the site or to your downloading of any material posted on it, or on any site linked to it.To the maximum extent permitted by applicable law we exclude all liability, whether arising in contract, tort, breach of statutory duty or otherwise, which we may otherwise have to you as a result of any error or inaccuracies in any Content, the unavailability of the Sites for any reason, and any representation or statement made on the Sites.Under no circumstances shall our aggregate liability to you for any and all claims arising from your use of the Sites, including the downloading or use of any Content, exceed the amounts you have paid to us in relation to your use of the Sites or its Content.Any exclusions and limitations of liability in these terms shall be subject to the Additional Terms in respect of matters covered by those Additional Terms and as otherwise required by law.Limitation on LiabilityEXCEPT WHERE SUCH EXCLUSIONS ARE PROHIBITED BY LAW, UNDER NO CIRCUMSTANCE WILL THE COMPANY NOR ITS PARENT, SUBSIDIARIES, AFFILIATES OR THEIR RESPECTIVE DIRECTORS, OFFICERS, EMPLOYEES, AGENTS, SERVICE PROVIDERS, CONTRACTORS, LICENSORS, LICENSEES, SUPPLIERS, OR SUCCESSORS BE LIABLE FOR NEGLIGENCE, GROSS NEGLIGENCE, NEGLIGENT MISREPRESENTATION, FUNDAMENTAL BREACH, DAMAGES OF ANY KIND, UNDER ANY LEGAL THEORY, INCLUDING ANY DIRECT, INDIRECT, SPECIAL, INCIDENTAL, CONSEQUENTIAL, OR PUNITIVE DAMAGES, INCLUDING, BUT NOT LIMITED TO, PERSONAL INJURY, PAIN AND SUFFERING, EMOTIONAL DISTRESS, LOSS OF REVENUE, LOSS OF PROFITS, LOSS OF BUSINESS OR ANTICIPATED SAVINGS, LOSS OF USE, LOSS OF GOODWILL, LOSS OF DATA, AND WHETHER CAUSED BY TORT (INCLUDING NEGLIGENCE), BREACH OF CONTRACT, BREACH OF PRIVACY OR OTHERWISE, EVEN IF THE PARTY WAS ALLEGEDLY ADVISED OR HAD REASON TO KNOW, ARISING OUT OF OR IN CONNECTION WITH YOUR USE, OR INABILITY TO USE, OR RELIANCE ON, THE SITES, ANY LINKED SITES OR SUCH OTHER THIRD-PARTY SITES, NOR ANY SITES CONTENT, USER CONTENT, MATERIALS, POSTING OR INFORMATION THEREON EVEN IF THE PARTY WAS ALLEGEDLY ADVISED OR HAD REASON TO KNOW.IndemnificationTo the maximum extent permitted by applicable law, you agree to defend, indemnify, and hold harmless the Company, its parent, subsidiaries, affiliates, and their respective directors, officers, employees, agents, service providers, contractors, licensors, suppliers, successors, and assigns from and against any claims, liabilities, damages, judgments, awards, losses, costs, expenses, or fees (including reasonable attorneys' fees) arising out of or relating to your breach of these Terms and Conditions, any of your negligent acts, omissions or wilful misconduct, your violation of any law or any rights of any third party or your access and use of the Sites, including, but not limited to, your User Submissions, third-party sites, any use of the Sites' content, our content, user content, services, and products other than as expressly authorized in these Terms and Conditions.Governing Law and JurisdictionThe Sites and these Terms and Conditions will be exclusively governed by and construed in accordance with the laws of the province of Ontario and the federal laws of Canada applicable therein, without giving effect to any choice or conflict of law provision, principle or rule (whether of the laws of Ontario or any other jurisdiction) and notwithstanding your domicile, residence or physical location.Any action or proceeding arising out of or relating to the Sites and under these Terms and Conditions will be instituted in the courts of the province of Ontario and/or the Federal Court of Canada, and each party irrevocably submits to the exclusive jurisdiction of such courts in any such action or proceeding. You waive any and all objections to the exercise of jurisdiction over you by such courts and to the venue of such courts.Canada Copyright Act. In accordance with the Canadian Copyright Act, Heartstring has adopted a complaint process for any Users of the App and Site believing a copyright infringement is taking place. Please submit a request at [hello@getheartstring.com], outlining the alleged Copyright Infringement including without limitation the copyrighted work(s) alleged to have been infringed, the material(s) claimed to be infringed, your contact information, the written authorization of the owner of the exclusive copyright claimed to be infringed, and a good faith statement of your allegation.GeneralThese terms are dated {August 7 2021}. No changes to these terms are valid or have any effect unless agreed by us in writing. We reserve the right to vary these terms and conditions from time to time. Our new terms will be displayed on the Site and by continuing to use and access the Sites following such changes, you agree to be bound by any variation made by us. It is your responsibility to check these terms and conditions from time to time to verify such variations.Unless otherwise expressly stated in these terms and conditions, all notices from you to us must be in writing and sent to our contact address at the address below and all notices from us to you will be displayed on our Sites from to time:{helo@getheartstring.com}
{Address}We shall have no liability to you for any breach of these terms caused by any event or circumstance beyond our reasonable control including without limitation strikes, lock-outs and other industrial disputes, breakdown of systems or network access, flood, fire, explosion, or accident.If any term or provision of these Terms and Conditions is invalid, illegal or unenforceable in any jurisdiction, such invalidity, illegality or unenforceability shall not affect any other term or provision of these Terms and Conditions or invalidate or render unenforceable such term or provision in any other jurisdiction.No waiver under these Terms and Conditions is effective unless it is in writing and signed by an authorized representative of the party waiving its right. No failure to exercise, or delay in exercising, any right, remedy, power or privilege arising from these Terms and Conditions operates, or may be construed, as a waiver thereof. No single or partial exercise of any right, remedy, power or privilege hereunder precludes any other or further exercise thereof or the exercise of any other right, remedy, power or privilege.These terms and conditions together with the Privacy Policy and any applicable Additional Terms contain the entire understanding and agreement between us and you in relation to your use of the Site and supersede and replace any representation, statement, or other communication whether written or otherwise made by you or us which is not contained herein. Save for fraud or fraudulent misrepresentation we shall have no liability for any such representation being untrue or misleading.You may not assign, sub-license, or otherwise transfer any of your rights and obligations in these terms to any other party, except with our prior consent in writing. We reserve the right to transfer or assign our rights and/or obligations under this Agreement at any time to any third party without notice.The parties acknowledge that they have required that these terms and conditions and all related documents be prepared in English. Les parties reconnaissent avoir exigé que la présente convention et tous les documents connexes soient rédigés en anglais.Reporting and ContactOur Sites are operated by Heartstring Life Inc. from our office located at 377 Lyon Street North Ottawa, Ontario K1R5W9 Canada.Should you become aware of misuse of the website including libelous or defamatory conduct, you must report it to the Company at {hello@getheartstring.com}.All other feedback, comments, requests for technical support, and other communications relating to the Website should be directed to {hello@getheartstring.com}.[August 7 2021]Online Privacy PolicyPrivacy Notice Highlights
This Privacy Notice applies to customer information that the Heartstring Life Inc. collects through this website {getheartstring.com} and the App (collectively the "Sites"). Below are highlights of our personal information handling practices. Click here for our Detailed Privacy Policy.Information We CollectWe collect your information from the following sources:information you give us when you fill out forms, such as credit card purchases, registering for an account, customer service inquiries, and surveys;information from other sources, such as companies that help us to update our records;information that we collect automatically when you visit our Sites, such as information about your browser settings and other information collected through cookies;information we collect helps to enhance our Sites and verify our users' identities; andyour account registration information such as your sexual preference, name and username may be made visible to other Users who view your profile page. As such, we recommend and encourage you to:think carefully about disclosing information about yourself in the App;not display your full names, addresses, email addresses, URLs, instant messaging details, phone numbers, full names or addresses, credit card details, phone numbers, national identity numbers, drivers' license details and other sensitive personal information which is open to abuse and misuse by other Users on your profile; andthe amount of personal information you decide to share on our platform is at your own risk.How We Use and Disclose Your InformationWe do not sell or rent your personal information to third parties.
We use your information to provide products and services and to manage our business operations. For example, we use your information in order to fill your orders, answer your inquiries, authenticate you when you sign into online services, prevent loss and fraud, and analyze our business operations and website performance.
We combine all the information we collect other than information relating to your browsing history.
We share information with our affiliates who may be outside of Canada and may be subject to laws that are different from those in Canada.
We use third parties to assist us in our operations. We may share your information with these third parties in order to provide services to you such as membership discounts or shipping.Your ChoicesThe Settings in app allows you to change your communication preferences with respect to e-mail newsletters and notifications of special offers and products.
You may also close your account if you want to withdraw your consent from our further use of your information. We may, however, retain information about your previous transactions for audit purposes, to ensure the integrity of our data and to fulfill legal requirements.How to Contact UsIf you have a privacy question or concern, please contact us at: {hello@getheartstring.com}.Detailed Privacy Policy
In this Privacy Notice, the terms "we", "our" and "us" mean the {Heartstring Life Inc.About UsThis website {getheartstring.com} and Mobile Application (the "App") is operated by Heartstring Life Inc.. We are located at the following address:377 Lyon Street North Ottawa,
Ontario K1R5W9
CanadaWe have appointed a Chief Privacy Officer who is accountable for our personal information handling practices. Our Chief Privacy Officer can be reached at {hello@getheartstring.com}.Effective Date and ScopeThis Privacy Notice is effective as of {August 7 2021}.This Privacy Notice governs our practices with respect to personal information we collect through the following websites and online applications:
{getheartstring}
[Review]What Personal Information Do We Collect?Personal InformationPersonal information is information that identifies you or could be combined by us or our service providers and affiliates with other information to identify you. This information includes your name, username, personal e-mail address, your address, your cellphone number, your occupation, place of work, your education and work history, your image, videos, gender identity, date of birth, sexual preference, location and the login information for your social media accounts (Instagram, Spotify, etc.) linked to your Heartstring account and other similar information when associated with you. Personal information may also be information containing details as to whether you have opened our promotional e-mails or how you have used our Sites, if we can associate that personal information with you. If you are a business customer or prospective business customer, personal information does not include your title, business address, and business telephone number.We collect personal information from you when you create an account, make a purchase, enter a contest or promotion, communicate with us using our web forms to make a request or ask a question, submit a product review, take a survey or otherwise submit personal information to us with your communication. For example, we will request credit card and other identifying information to process a credit card transaction when you purchase a subscription, other services, or products through our Sites. We will also ask you for contact information in order to ship your product to you or the recipient that you designate.Account Registration and Profile InformationWhen you use our Sites and create an Account ("Account"), we may collect certain information about you such as you name, username, address, email address, cellphone number, sexual preference, gender identity, date of birth, images, videos, location and any other login information to social media accounts that you linked to your Heartstring Account.Your Account will be password protected and you will be prompted to create a password upon your registration. Once you register an Account you will be able to update your account and profile information. It is your responsibility to ensure that your Account and profile information are accurate and up to date.Your account registration information such as your sexual preference, name and username may be made visible to other Users who view your profile page. As such, we recommend and encourage you to:think carefully about disclosing information about yourself in the App;
not display your full names, addresses, email addresses, URLs, instant messaging details, phone numbers, full names or addresses, credit card details, phone numbers, national identity numbers, drivers' license details and other sensitive personal information which is open to abuse and misuse by other Users on your profile; and
the amount of personal information you decide to share on our platform is at your own risk.Profile VerificationUpon registering an account with us, we require Users to verify their account and may ask for you to do so by asking for your phone number. We may go as far as requesting you to verify your profile information through video verification. Heartstring wants to ensure that you are who you say you are, and this avoid the creation of fake Heartstrings accounts being created for malicious activities and cybercrime. This process is put in place to avoid any sort of Fraud. There is also an option to voluntary verify your account.Payment Information and other information we collectWe receive personal information about you from other sources. For example, we will receive information from credit card processors regarding whether the credit card details you gave us have been accepted or declined. We will receive information from shipping companies regarding whether the product we shipped was delivered or was undeliverable. We may also acquire information about you from other promotional or marketing companies with whom you shared your information and whom you have allowed to provide information to us.We may also collect technical information when you visit our website or app. For example, this information may include the IP address of your computer and the unique device identifier of your mobile device, your device model which browser you are using to view our site, your operating system, the resolution of your screen, your location, browser language settings, which site you came from, and your searched keywords. This information is used to measure and improve our sites. Lastly, if you permit us to do so, we may access your device's address book for the purpose of adding someone to your contacts.Location InformationIf you consented to Heartstring Life Inc. accessing your location from your device settings, when you use your mobile, we will collect information about WiFi access points as well as other location information about your longitude and latitude and may save your device's coordinates to offer certain features to you. This information helps us identify your physical location and we use it to personalise the App and make it easier for you to interact with other Users, by enabling the general locality information to be displayed to Users seeing your profile and showing you the profiles of other Users who are near you.Mobile Devices
Advertising: When using a mobile application, you may receive tailored in-application advertisements. Each operating system, iOS for Apple phones, Android for Android devices, and Windows for Microsoft devices provides its own instructions on how to prevent the delivery of tailored in-application advertisements. You may review the support materials and/or the privacy settings for the respective operating systems in order to opt-out of tailored in-application advertisements. For any other devices and/or operating systems, please visit the privacy settings for the applicable device or contact the applicable platform operator. We do not control how the applicable platform operator allows you to control receiving tailored in-application ads; thus, you should contact the platform provider if the above options are no longer available. Note that you may opt out of tracking and receiving tailored advertisements on your mobile device by some mobile advertising companies and other similar entities by using the Opt-out Tools on the Ad Choices website at https://youradchoices.ca/en/tools.Location Information: When you use one of our location-enabled services (for example, when you access Services from a mobile device), we may need to collect and process information about your specific GPS location (including the latitude, longitude or altitude of your mobile device) and the time the location information was recorded, and we may use that information to customize the Services with location-based information, advertising, and features. Some of these services require your personal data for the feature to work and we associate location data with your device ID and other information we hold about you. You can stop your location information from being collected by disabling this function within the settings available on your device.
We encourage you to contact us at the contact information set forth below to update or correct your information if it changes or if the personal information we hold about you is inaccurate. Where you have provided your consent to any use of your personal information, you can withdraw this consent at any time.Please note that we may require additional information from you in order to honor your requests.If you would like to discuss or exercise any rights you may have under law, please contact us at the contact information set forth below.How Do We Use Your Personal Information?We use your information to provide products and services and to manage our business operations. For additional purposes you have consented to and some of the examples include:to register your Account;to authenticate you when you log into your Account;to fulfill your requests for products and subscription services;to communicate with you about your requests and/or complaints;to administer contests and promotions that you participate in;to conduct research and analytics about how you use and interact with our website and App;to recommend or to offer you other products and services based on your inferred interests;to improve our services and provide new ones;to post your information to our Users;to register you for events;to communicate with you regarding customer service issues and any product recalls or warranty service;to investigate fraud, protect our legal rights and to enforce our Terms and Conditions of Use; andto protect the security or integrity of our Sites and our business.We use your information to monitor and review accounts (including videos and any other information uploaded to our Users profiles) and messages for content that might be in breach of our Terms and Conditions of Use. If we believe that you are in fact in breach of our Terms and Condition of Use, we will give you a warning and your access will be restricted and/or blocked. Restricted or blocked Users can contact Heartstring to contest our decision. FOR ANY CONTENT POSTED ON OUR SITES THAT IS INCONSISTENT WITH OUR TERMS AND CONDITIONS OF USE, WE RESERVE THE RIGHT TO TERMINATE OR RESTRICT ACCESS TO YOUR ACCOUNT.How Long Do We Retain Your Personal Information?We retain your personal information for as long as it is required to maintain your membership or perform the purpose for which it was originally submitted. Unnecessary personal information will be deleted after 18 months and otherwise securely destroyed when it is no longer needed, except for whatever record may be required by law, for the management and resolution of disputes of Users or finally for our legitimate business interests (namely fraud prevention, safety and security). When your Account is deactivated, we take reasonable efforts to make sure it is no longer viewable on the App. For up to 30 days, it is still possible to restore your Account if it was accidentally or wrongfully deactivated. After 30 days, we begin the process of deleting your personal information from our systems.CookiesOur website uses cookies to distinguish and recognize visitors. Some functions of the website may not be available if cookies are disabled.For information on disabling Flash cookies go to Adobe's website.
Please be aware that if you disable or remove these technologies some parts of our website and app will not work and that when you revisit our website and app your ability to limit cookies is subject to your browser settings and limitations or your mobile device operating system.
Text